Cabins
For a rustic weekend adventure (or longer), rent out one of our 5 cozy cabins and take a walk in the woods to search for deer and turkeys! You may even find an arrowhead. Remember to sit back, relax, and enjoy the breeze while you're here. Maybe even a smore by a fire would be in order? Arrowhead Point RV Park and Cabins Campground has plenty of amenities to make you feel comfortable, but also enough open space, peace, and quiet to recharge.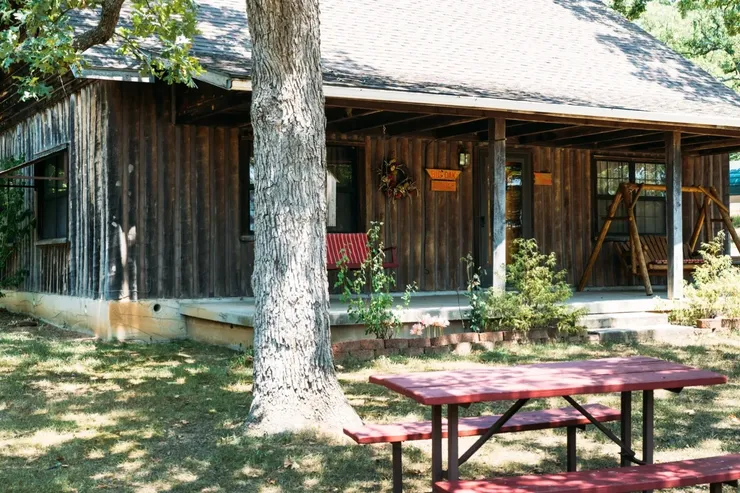 The original cabin is a wonderful location for family get-togethers and groups to stay.
Sleeps up to 8 people – Queen bed, two Twin beds, L-shaped couch, sofa and recliners
Fully equipped kitchen – pots/pans/dishes, silverware, coffee pot, dish soap, linens
Restroom with Sink, Toilet, Shower, TP, and Linens
Minimum 2 Night Stay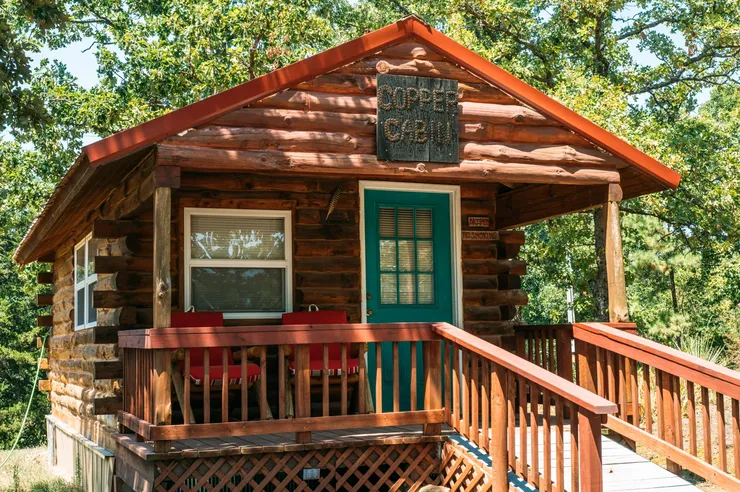 Sit in the log chairs on the porch of this authentic log cabin overlooking the pond.
Sleeps up to 2 people – One Queen Size Bed w/Linens
Restroom with Sink, Toilet, Shower, TP, and Linens
Kitchenette (w/mini refrigerator, microwave, & coffee pot)
Minimum 2 Night Stay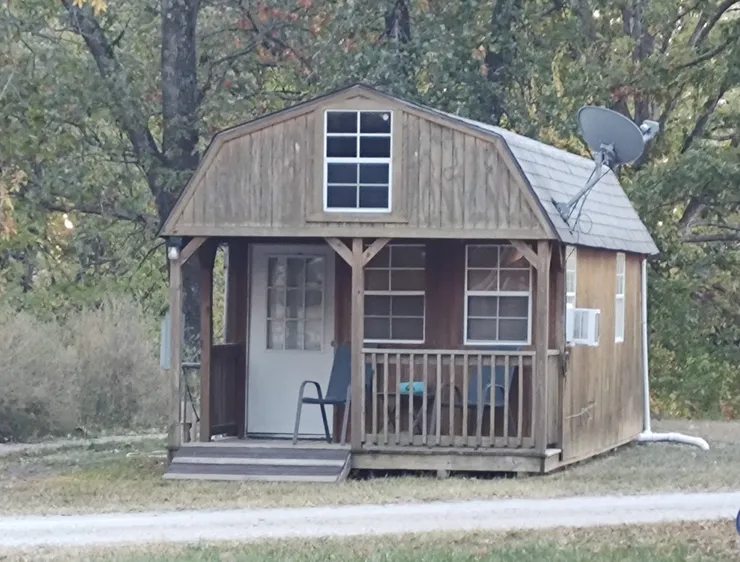 Our quaint cowboy-themed cottage:
Sleeps up to 2 people – One Queen-Size Bed
Restroom with Sink, Toilet, Shower, TP, and Linens
Kitchenette (w/mini refrigerator, microwave, & coffee pot)
Heated and Air-Conditioned
Minimum 2 Night Stay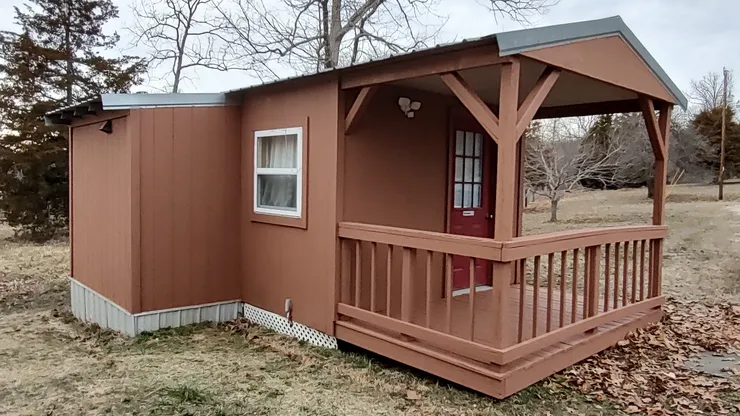 Small, cozy cabin with desk and chair:
Sleeps up to 2 people – One Queen Size Bed w/Linens
Restroom with Sink, Toilet, TP, and Linens
Showers located in the Bathhouse
Heated and Air-Conditioned
Minimum 2 Night Stay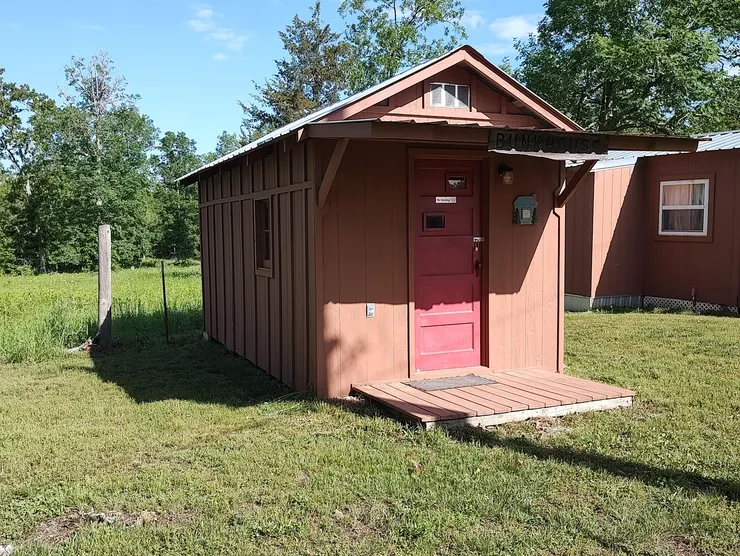 For guests who only need a comfortable place to sleep:
Sleeps up to 4 people – Two Full-Size Bunk Beds
Bring Your Sleeping Bag or Linens
Restroom and Showers located in the Bathhouse
Heated and Air-Conditioned
Minimum 2 Night Stay